Customized curriculum to meet your needs
Contact us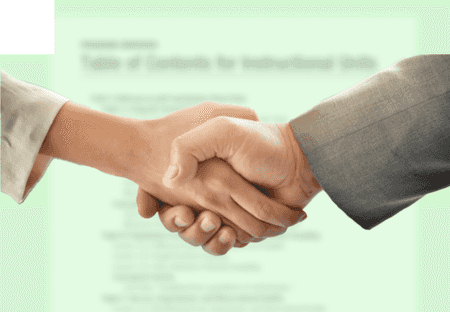 One size fits all doesn't work any more
We offer an innovative way to collaborate, design, and develop customized aligned math resources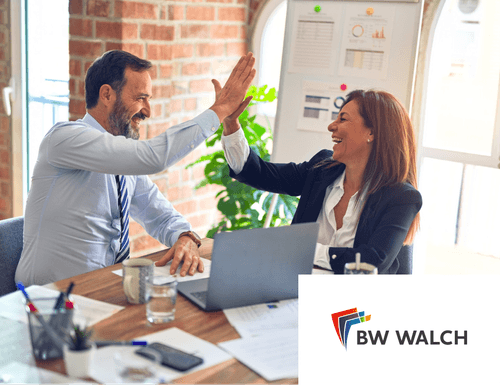 Collaborate with us
A partnership with BW Walch gives a district control, cost-savings, continual improvement and flexibility, and rapid response.
We work closely with your curriculum team to develop and deliver customized core and supplemental curriculums to meet the needs of your students.
We can customize core and supplemental resources.
Summer School? Test Prep? Content recovery?
We have you covered.
The BW Teach process
1
Collaborate
Meet with the BW Walch Curriculum Design Team to provide your curriculum requirements and preferences.
2
Design and Build
The design team develops custom curriculum based on the district's specific needs and preferences with ongoing review and feedback from the district curriculum team.
3
Deliver
The final customized curriculum is delivered digitally and print-on-demand.
4
Ongoing support
BW Walch helps support district partners with implementation, professional development, and course revisions as needed.
A unique ownership opportunity
What we offer:
A full design-and-build approach with a focus on empowering teachers, including:
Authentic alignment
Curated selection of OER and custom content
Content suited to pedagogy and preferences
Platform compatibility
Plus a unique print-on-demand capability
What you get:
BW Walch's District-owned curriculum is supportive, complete, aligned, and easy to implement, leading to:
Confident teachers
Higher classroom engagement
Improved student outcomes
Lower cost of ownership
Customized Curriculum for District Partners
District
Sacramento City USD, CA
Need
High School courses for accelerated students
Solution
Two custom supplemental courses:
CCSS IP Math II Honors Supplement
CCSS IP Math III Honors Supplement
District
Wake County, NC
Need
To prepare students for high school math
Solution
Two custom semester-long courses:
NC Fundamental Math
NC Foundations of Algebra
District
North East ISD, TX
Need
To prepare students for Algebra II and college courses
Solution
Two custom courses:
TEKS Math Modeling with Applications
TEKS Advanced Quantitative Reasoning
District
Winston-Salem/Forsyth, NC
Need
Custom courses to meet district needs for students not ready for Math I and students taking 4th year math
Solution
Custom NC Foundations of Math I and NC Math 4 courses
Contact us
Build your own customized, standards-aligned courses with us